The main activity of the foundation is to translate recent publications from Dutch and Indonesian media that refer to the colonial past and the Indonesian independence war (1945-1949.)
We believe that – besides the large distance and the difference in culture – also the language is a barrier that stands in the way of mutual understanding. For the Dutch audience it may be interesting to read how Indonesian articles talk about the colonial past including the Dutch military actions. And vice versa; Indonesians may be surprised to learn about the ideas and sentiments that live among Dutch people when it comes this particular history.
Histori Bersama was officially founded in September 20th, 2016 in Rotterdam.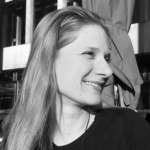 "An old portrait of my grandfather in uniform triggered me to do research about his experiences during the Indonesian Independence war. I found out that he joined the Marines in Surabaya between 1947 and 1949. This single portrait encouraged me to initiate photo- and interview project 'Kembang Kuning – Yellow Flower'. From 2010 onwards I interviewed and portrayed more than fifty Dutch and Indonesian veterans or witnesses.

Through my several trips to East-Java I came across different historical perspectives. For the Indonesians, the independence war marked the birth of an independent state. While in the Netherlands, the so-called "police actions" are still a painful chapter that is not easy to close. Me and my Indonesian counterparts started translating articles to share it on social media. We just wanted to give each other more insight what was happening on the other side of the world. The many likes and comments prove that both Indonesian and Dutch have an interest to learn more about this past." 
Marjolein is photographer, historian, publicist and completed the master Colonial and Global history at Leiden University.
The board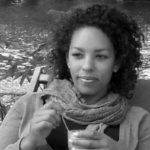 "During a six-months stay in Indonesia, I noticed that the understanding of the past in the Netherlands and Indonesia is fundamentally different. Therefore, when I heard about the concept of Histori Bersama for the first time, I was immediately excited. In the past years I learned that there is a lot of misconception between the two countries because of the unawareness of each other's vision on history. By making translation of articles, the differences in perspective between both countries will come to light. As a board member, I gladly contribute to Histori Bersama."
Linda is a documentary filmmaker and is currently following a master anthropology at the University of Amsterdam.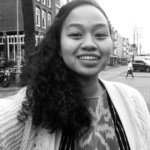 "I was born and raised in the Netherlands, yet I have always been very aware of my Indonesian identity. I'm the daughter of Indonesian parents and I'm grateful that my parents always spoke in Indonesian to me, because language is one of the most important keys to understanding a culture. Besides language, they taught me awareness regarding historical and political issues. Because of my background I realized from early on how different the colonial history was taught at school and it struck me that Dutch history schoolbooks still refer to the year of 1949, instead of 1945 as the moment that Indonesia became independent. When it comes to the relationship between former colonized and former colonizers it is important to hear both sides of the story, and to critically listen to both sides, because one source is never sufficient or completely correct."
Asri completed a bachelor in Religious Studies and is currently writing her Master's thesis for Religion and Policy Studies at VU Amsterdam.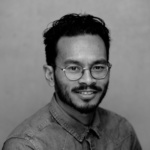 "From my mother's side I have a large family in Indonesia, only later I became aware of the 'Dutch-Indies' part of my family background from my father's side. I grew up without any knowledge of history, so it is not surprising that I hardly knew anything about my own family roots. With my photo camera I started investigating the history from 2002 onwards, I portrayed many Dutch 'Indo's', thus people whose family history is linked to the former Dutch colony in Indonesia. In 2015 I published the book 'Twijfelindo' and I am currently trying to start a project about Dutch-Indo people around the globe, capturing their stories. More than ever I think it is important that the history is explained from different angles. I came across the work of Marjolein van Pagee when I heard about her photo-project 'Kembang Kuning Yellow Flower', in which she explored the history of her grandfather who was sent to the Dutch East Indies as a conscript. I found her approach interesting because I am also working on projects that try to raise awareness about my personal Indies / Indonesian roots and that of others."
Armando works as filmmaker and photographer and initiator of the photo- and interview project 'HoezoIndo'.