(Klik  

 DISINI untuk bahasa Indonesia, Klik

 HIER voor Nederlands.)
For decades, Indonesia and the Netherlands have been writing history separately,
resulting in different and often contradictory historical records and understandings.
The Dutch for instance refer to the Indonesian decolonization war (1945-1949) as 'police actions',
while Indonesians label it as 'Dutch military aggressions.'
The main goal of the Histori Bersama foundation is to bring those views together.
Register here for the new Histori Bersama event on 19 October 2017!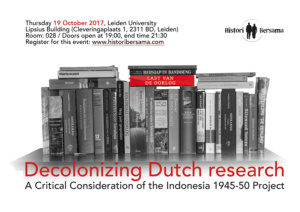 —
Introduction video and the crowdfunding campaign: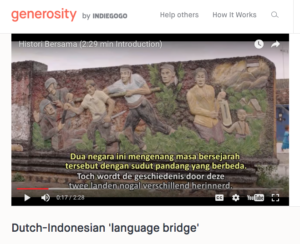 Histori bersama literally means shared history.
We believe that true reconciliation comes after understanding.
With this website we want to show Dutch and Indonesian perspectives as the media present it.