Press Release KUKB: Jeffry Pondaag writes letter to Mayor Amsterdam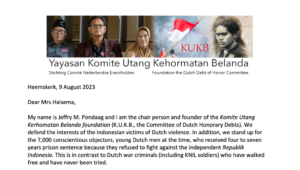 Centuries of colonial indoctrination normalized what is not normal 
Click here for the Indonesian translation of the article by Cornelis J. Wisse: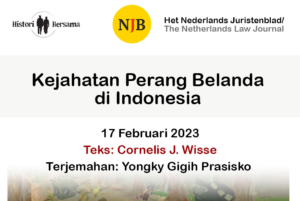 Second official response Indonesia research – Dutch government
Spui25/University of Amsterdam reports Histori Bersama to Youtube
Dutch Research Team about Indies people, Moluccans and Veterans
What Legal Steps Can Indonesia Take with Rutte's 'Sincere Apologies'?
The useless spending of 4.1m euros on the study of 'extreme violence'
Extreme violence is not allowed, but normal violence is OK – IISR
Racial apartheid continues, targeting Indonesian war victims – The Jakarta Post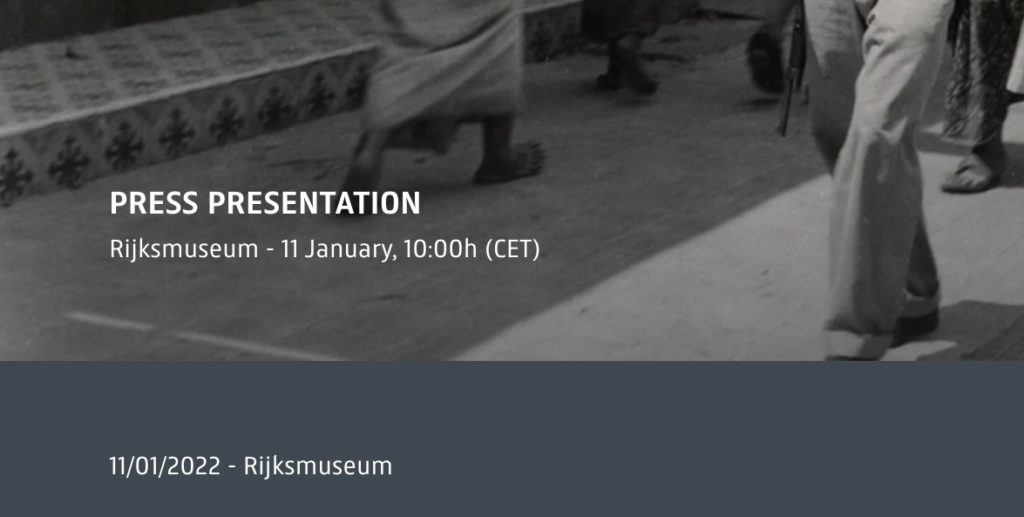 Max Havelaar: The Book That Killed Colonialism? – Saut Situmorang
Closed Meeting between Critics and Researchers, NIOD, January 2019
The Netherlands barely informed Indonesians about damages – Nu.nl
Website Gouden Koets/ Colden Coach (in English): https://www.goudenkoets.nl/en/
Not Understanding the Indonesian Wish to be Independent – Tirto
Dutch Lawyer Liesbeth Zegveld Withdraws From the Indonesia Cases – K.U.K.B.